The Heart of Argentine Tango in Vancouver
Classes, Workshops, Milongas, Practicas, Performances,
Cultural Events and Community Outreach
FALL REGISTRATION IS OPEN
F A L L    S C H E D U L E  2 0 2 2
BEGINNER INTENSIVE WORKSHOP
TUESDAY  6:30 – 8:30pm ::: Sept 20
$35 – No Partner Required
FOUNDATION LEVEL 1
TUESDAYS  6 – 7:15pm ::: Sept 27 – Nov 29
10 weeks  $225
ALL LEVELS  / absolute beginners welcome 
INTERMEDIATE  LEVEL 2
TUESDAYS  7:30 – 8:45pm ::: Sept 27 – Nov 29
10 weeks  $225
BEG/INT +  / not for absolute beginners 

ADVANCED LEVEL 3
SATURDAYS  2pm – 4pm
2 hour Intensive Workshop
Series of 7 Workshops $175  /  Drop in  $30
ADV level / not for beginners

Sept 17 :: Technique and Embellishments
Oct 1 :: Paradas, Barridas, Sacadas
Oct 15 :: Out of Axis – Colgadas and Volcadas
Oct 22 :: (date changed from Nov 5) :: Changes of Direction, Rebounds and Boleos
Oct 29 :: Lapices, Enrosques and Turns
Nov 19 :: Vals
Dec 3 :: Milonga
LEVEL 2& 3 ::: CLOSE EMBRACE SMALL GROUP SERIES
WEDNESDAYS  12:30 – 2pm
4 weeks  $135
Series 1 :: Oct 5, 12, 19, 26
Series 2 :: Nov 2, 9, 16, 23
INT/ADV  / not for beginners
*this class is held at our home studio
1 student or 1 couple
2 couples or 4 technique students
Contact us for schedule and availability


. . .
COVID-19 PROTOCOL & PROCEDURES
Keeping dance available and our community safe.
– Please be respectful of each person's need for feeling safe.
– Masks are no longer required however please feel comfortable to use them or not.
– The hall is spacious with plenty of ventilation, windows will be open.
– The hall is sanitized before every class.
– Most importantly if you feel unwell or have been in contact with anyone experiencing covid symptoms do not attend class.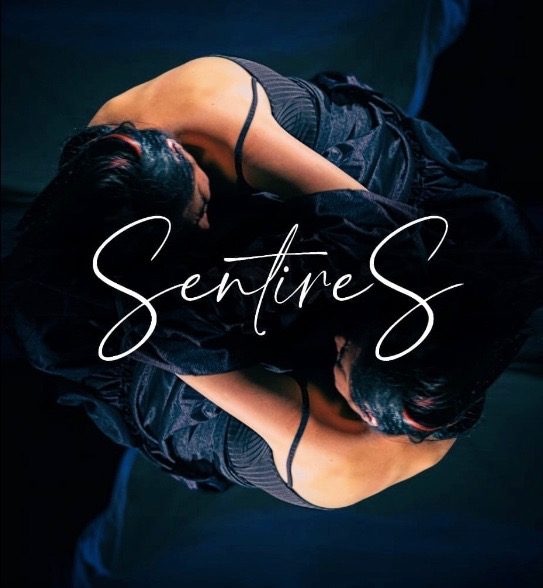 CineTango
Milonga & Film Premiere
:::SENTIRES::: a film by Cynthia Fattori
North American premiere of SENTIRES a film conceived and directed by Cynthia Fattori with the artistic co-direction of Gerardo Hochman, which brings together a wonderful cast of international tango and Argentine folklore artists.
– Moira Castiliano- Claudio González- Pancho Martinez Pey- Julia Hiriart Urruty- Guillermo Kuly Gomez- Cesar Omar Silva- Omarcito Silva- Cynthia Fattori – 
This work brings the public into the inner world of the artist, the processes of transformation from darkness to light and celebrates the richness of Argentine culture, as well as love and friendship.
Tuesday, May 31, 2022
at The Tango Studio – 2474 Prince Edward St
Doors Open 7:30pm / Screening at 9pm
Milonga before and after the film!
Evening hosted by Santiago, Deborah and Nadia
Entrance $20 at the door – all prooceeds donated to the filmmaker
::: Mis Amigos De Ayer:::
Tango
1945
This version is by Orquesta Anibal Troilo with singer Floral Ruiz
Esta noche tengo ganas de aturdirme de recuerdos
con el frío denso y lerdo de las cosas del lugar,
recorrer las viejas calles por el tiempo transformadas
y entre piedras olvidadas empaparme de arrabal.
Me contemplan con asombro las estrellas y esta esquina
con perfume de glicinas y colores de malvón…
Debo estar acaso viejo, melancólico y más flojo,
que me sale por los ojos esta cálida emoción.
¿Dónde están mis amigos,
mis amigos de ayer?
Se me vieran llegar
como un duende y llorar…
y llorar al volver.
¿Se perdieron tal vez
por un rumbo sin luz,
sin destino… sin fe?
Por distinto camino
me perdí yo también…
¡Si me vieran llegar
como un duende y llorar
mis amigos de ayer?
Para qué llorar ahora lo que el tiempo se ha llevado,
si está muerto mi pasado como muerto está mi amor…
Una voz canta en mi oído mis canciones olvidadas
y la noche perfumada se hace toda una canción…
Me entristecen estas calles, las estrellas y la esquina
con perfumes de glicinas y colores de malvón…
Es que estoy mucho más viejo, melancólico y más flojo
y me sale por los ojos hecha llanto mi emoción.
::: Spring Film Project :::
The cherry blossoms have come and gone yet we tried to capture their message. Our beautiful city beneath the pink trees and a Vals that that invites you into the fleeting moment. The beauty of impermanence knowing that in the longest and darkest Winter there is the arrival of Spring!  Imagining the joy that is coming as our world lets go of all the restrictions and we are free to embrace and dance again! We hope you enjoy our latest film project and please subscribe to our YouTube Channel!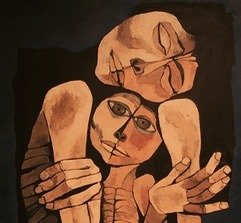 Strength and love to all the people affected by this global health crisis, not only the sick and their caregivers but all the lives and livelihoods disrupted. It is troublesome to watch friends and neighbours afraid to get too close to each other and we hope that this distancing will not become a part of our collective conscious for the long term. The comfort of closeness and touch is vital to our well being and our humanity. Sterile environments as a norm would be much worse for our immunity. Please stay aware as we take in the message that the other is dangerous and that contact and closeness is irresponsible. Amidst all of the isolation we should isolate this moment in time as a necessary measure but return to feel safe to embrace and to be embraced.
Abrazos, Deborah and Santiago
March 2020