Milonga La Lunita
Argentine Tango social dancing every Monday of the year from 2008 – 2020… What started as a small casual student practice quickly transformed into a vibrant milonga and was thereafter named Milonga La Lunita. For 12 years we enjoyed hosting this weekly gathering with the community, to embrace and be embraced.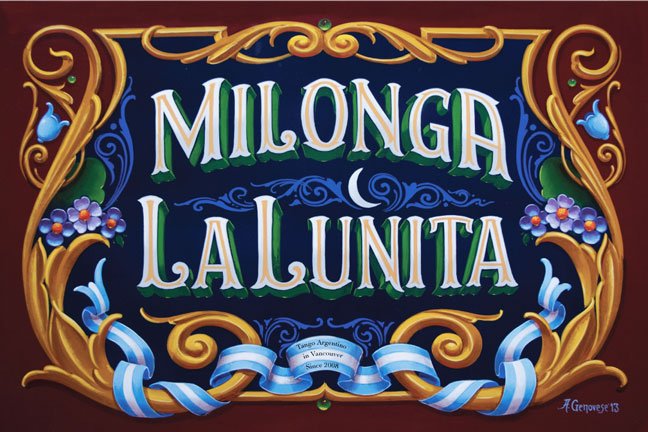 Mondays 8:30 - 11:30pm
Adv Technique 6:30pm / Level 3 Adv Class at 7:30pm
Everyone is welcome to this warm and friendly space for social dancing. We have installed a high quality sound system with speakers at all corners of the salon and resurfaced the beautiful 100 year old wooden floors. Enjoy refreshments and a great line up of local and visiting guest DJs playing the best music from the Golden Age to keep you dancing all evening!
Please read our page on Milonga Etiquette.
Milonga La Lunita is closed due to COVID 19

We miss our Monday night embraces and hope to have a reunion with our wonderful tango community in the future.