Milonga La Lunita
Social dancing every Monday of the year since 2008! What started as a casual practice over ten years ago quickly transformed into a vibrant milonga and was soon thereafter named Milonga La Lunita. Come up the stairs any Monday evening to be greeted by a warm embrace.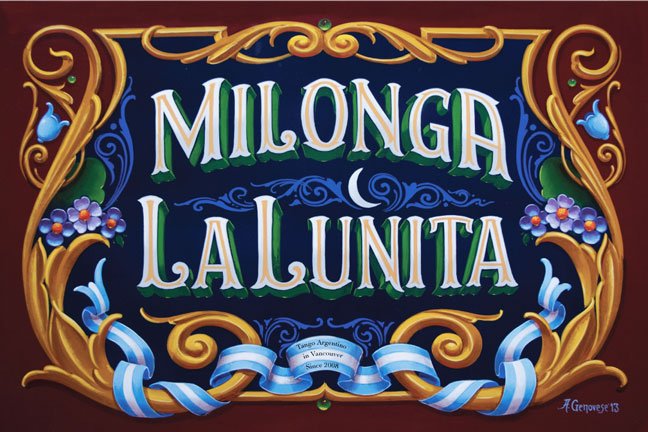 Mondays 8:30 - 11:30pm
Adv Technique 6:30pm / Level 3 Adv Class at 7:30pm
Everyone is welcome to this warm and friendly space for social dancing. We have installed a high quality sound system with speakers at all corners of the salon and resurfaced the beautiful 100 year old wooden floors. Enjoy refreshments and a great line up of local and visiting guest DJs playing the best music from the Golden Age to keep you dancing all evening!  
$10
Please read our page on Milonga Etiquette.
DJ Schedule
Aug 5  –  Guest DJ Semiral 
Aug 12 – Guest DJ Albano Goldenberg
Aug 19 – Guest DJ Claude Esposito
Aug 26 – Guest DJ TBA
Sept 2  – Guest DJ TBA
Sept 9  – Guest DJ TBA
Monday Classes
New Schedule starting Sept 2019
6:30pm Adv Technique 
7:30pm Level 3 Adv Monthly Series
Visit our Weekly Classes page to learn more about these classes.
Register Now